So, up until now it was impossible to have decals with normals that overlap each other. The following gif shows the problem: The normals 'flicker' randomly between frames: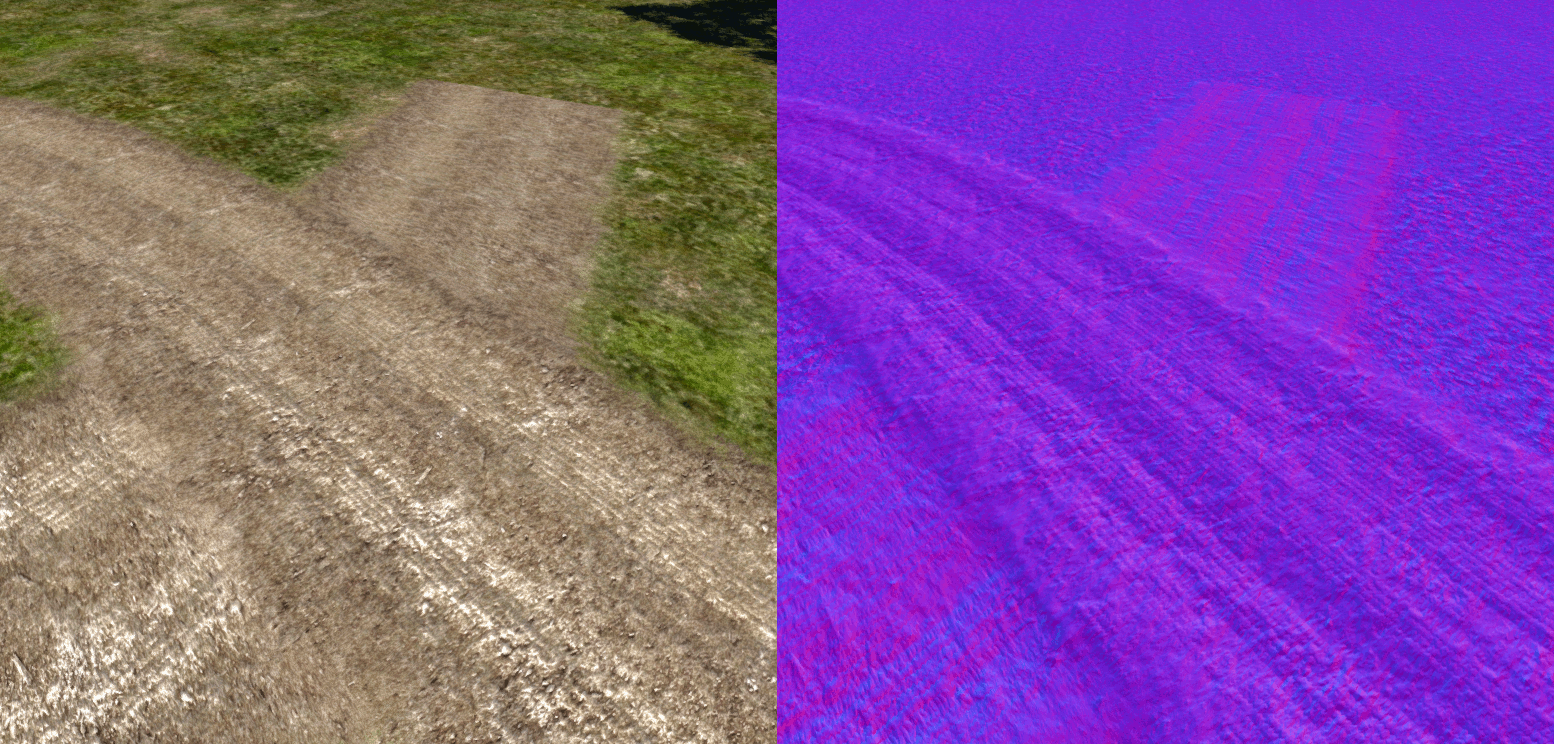 So, to understand what the image on the right side is: We render with a special rendering technique that renders the normals and the lights and then combines the result for the final image:
We found the problem after some days of work and can now have nice overlapping decals with correct priority ordering and without flickering. For example we can now get rid of the decals that hide up the merging of the roads: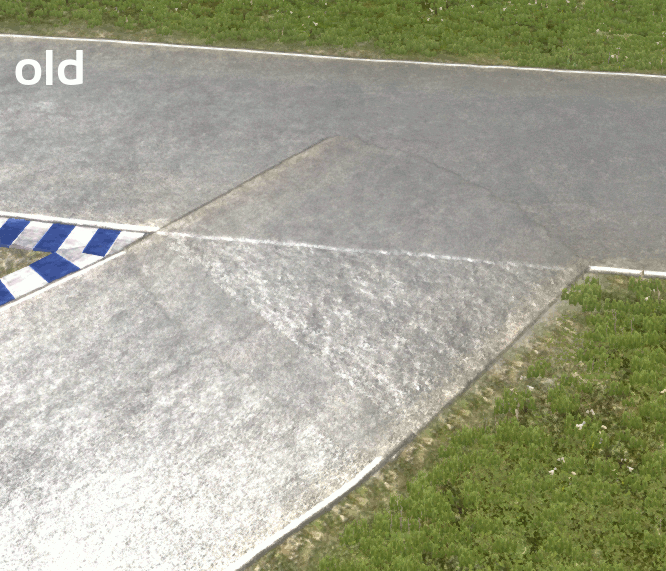 And add stones with normals onto the roads: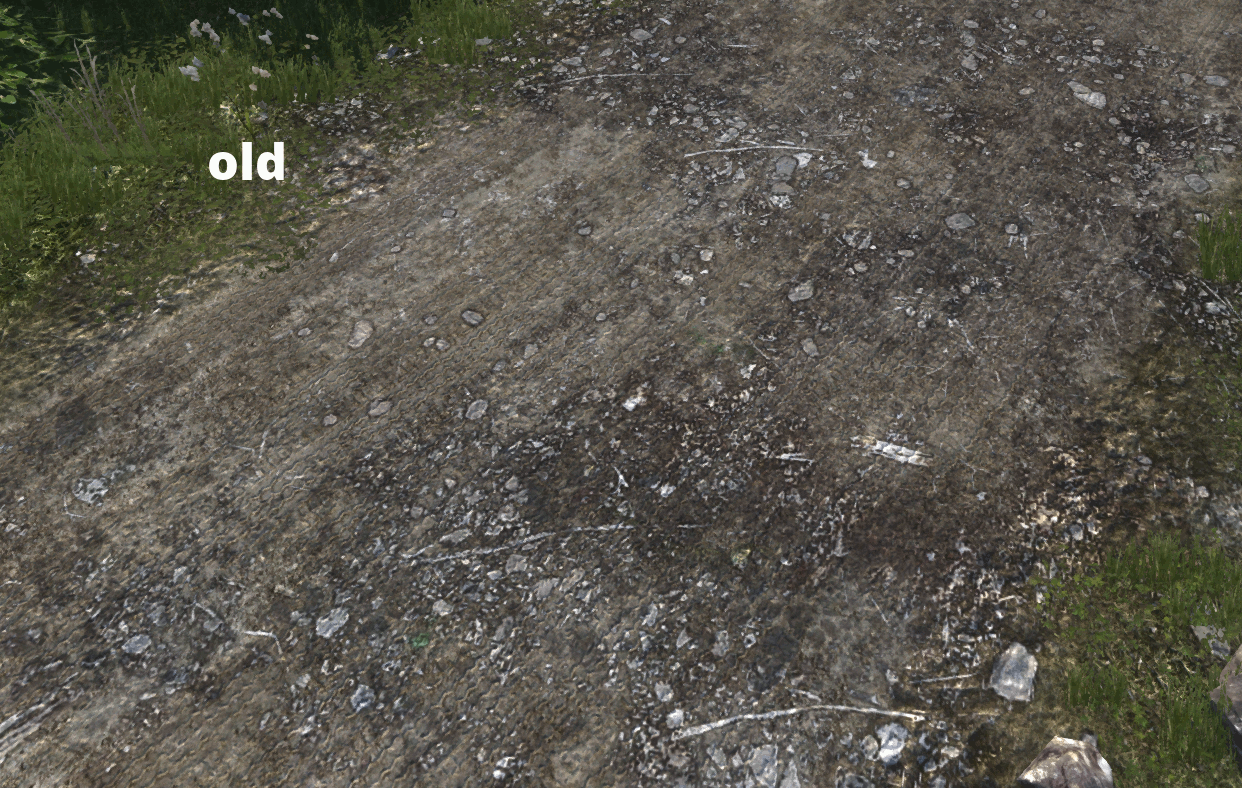 The update for this fix is not released yet - we are fixing some other things as well 🙂
Stay tuned!
UPDATE: for Developers only: Torque3D patches are now available: decalroad.patch and prepass_decalordering.patch