While creating some extra decal road textures I stumbled on something that could be a cool feature for weather transitions. First, a little background; currently all environmental materials can be transitioned to a "wet" state by adjusting their material values (it doesn't require any texture or material swapping - at least that is the theory). I posted a while back about this as a possible solution for rain, here are the screens from back then: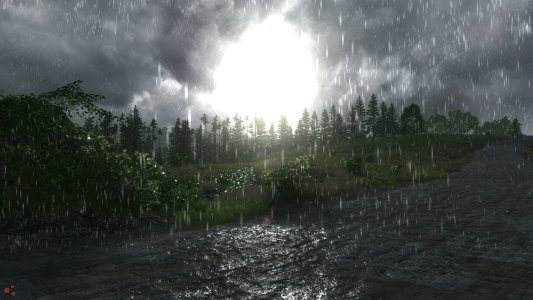 These materials are just standard dry materials that are currently in the game but with different specular values.
Which brings us to a cool little thing I found the other day.
With a standard road the repetition is sometimes a bit high and there isn't enough variation.
By placing another road above that uses a much longer texture (at a lower resolution) you solve both of these problems.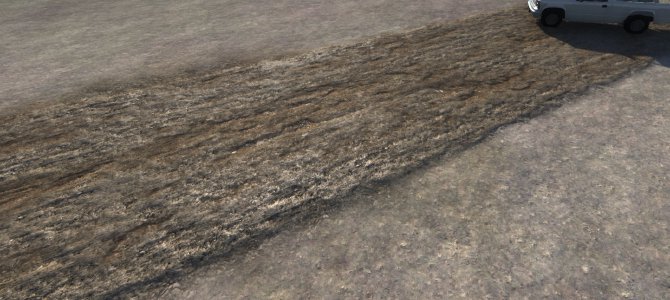 Because the ruts are a different material they could be animated to dry out more slowly than the main road. So even when everything else has dried out there can still be ruts with a little water in them.
Here you can see the transition: